Download arcai.com's NetcutDefender here. It's Free and safe.
Latest update:
Dear users,
Base on top of 2.1.2, 2.1.4 has released, 2.1.4 fixed a couple of bugs.
>>>>>>>>>>>>>>>>
Support 

Real time

view of "who cut me",
Support change gateway/change network on fly. (i.e) when you switch 

WIFI network

from Starbuck to mcdonalds network, you don't need restart netcut defender.
In Details:
Here is how to see who attack you.You will know someone is trying to cut you off when you see this 

.When the attacker stopped the attack, or normal time, you will see NetCut Defender Icon as this

Right click on Netcut-Defender you will see a new Menu link name "who cut me" as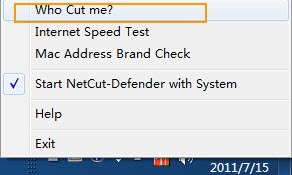 When you click on "Who Cut me", you will see it's IP/MAC/Hostname right away.
The Attack Record are like this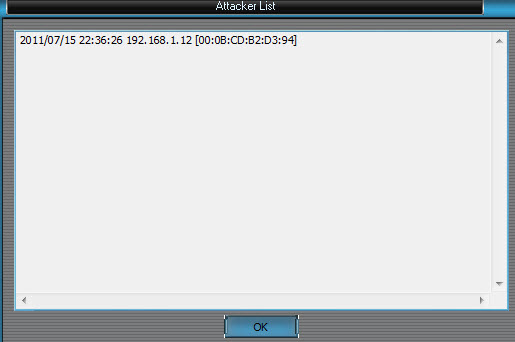 "network change reload/Gateway change reload".  when you switch WIFI network from Starbuck to mcdonalds network, you don't need restart netcut defender. to ensure your netcut defender has the right information (it does when you do restart The app, but I want it to be better that can do without restart)
So, only one button "Protection Reload" you need to click , here